About Hebert's Marine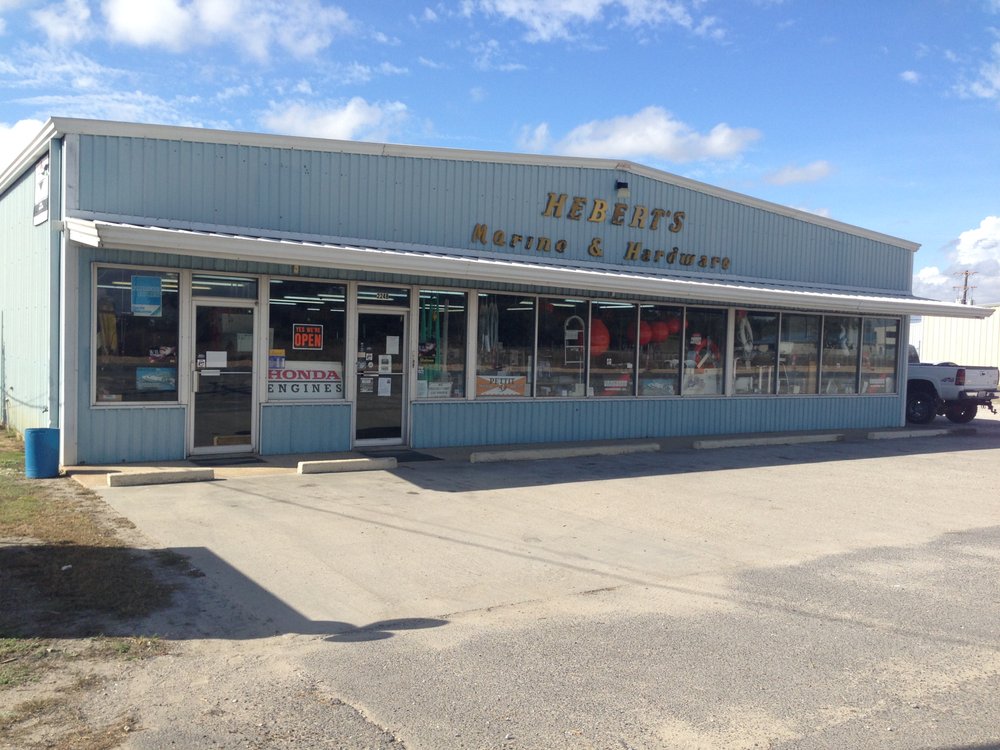 Hebert's has been in business for over 40 years. We are a family run business and we are proud of the great sales and service we continue to offer our customers. Our customers tell us they enjoy coming to our store because we have unique items that they can't find in other places. They also like coming here because they can roam the aisles and they feel like they are in their very own candy store.
Hebert's Marine opened for business Dec 4, 1979. We are a retail establishment that started our business serving the commercial and recreational fishing industry. Recently, we became Terrebonne Parish's only EXMARK Zero Turn Mower Dealer. We also have oil field related supplies, hunting supplies, Brigg's & Stratton and Honda small gas engines parts and service, safety equipment, marine and boat equipment and supplies, 12v batteries, stainless steel hardware, general hardware, pumps, tools, trawl nets and supplies, crab traps and nets, Engel coolers, rope, chain, cable, stainless steel fasteners, Boat Hoists, paint & sundries, PVC, Galvanized and Brass fittings and so much more.